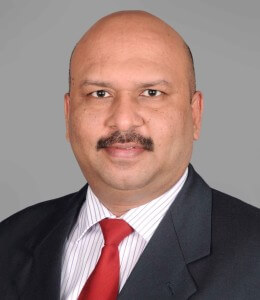 My name is Milind Jadhav and I'm happy you've visited my site. I am a Life Coach and Soft Skills Trainer with over 20 years of corporate experience, of which over 6 years have been in coaching and training. I have coached over 50 individual clients over these 6 years. Most of these are from India; I have worked with some overseas clients as well.
I specialize in coaching two kinds of professionals:
1) Entrepreneurs/ Aspiring Entrepreneurs who use my coaching to get clarity about their goals, their business and personal challenges and the action they need to take to succeed in their endeavours.
2) Corporate Executives from Middle Management who find their existing jobs less fulfilling than before and are exploring possibilities for the direction their career should take.
I am based in Mumbai/ Pune (I split my time between these two cities in India). Like most professional coaches, I do most of my coaching on the phone/ Skype and that gives me the opportunity to be of support to anybody, anywhere in the world.
While I focus more on professional life coaching for individuals, I also impart training programmes to corporates on various soft skills and life skills topics that are critical for employees in these changing times. I conduct training for corporates in Mumbai, Pune, Ahmedabad, Bangalore and Chennai among others.
Before I ventured into Coaching and Training, I spent around 15 years in various middle and senior management positions in the Advertising and Marketing functions, contributing to building of brands such as Amul, Godrej, Sony and Taj Mahal Tea.
As a Coach, I believe that my win is about my client's win and this belief helps me listen to my clients with a neutral, non-judgmental mind. It is in this kind of listening that I am able to help my clients create powerful breakthroughs in life.
I am an MBA from IIM Bangalore.
Your Next Step
Curious? More details about Life Coaching can be found on the Coaching for You page. If you are sincerely interested in the possibility of adding a coaching relationship to your support network, I will be glad to offer you a complimentary 45-minute Exploratory Coaching Session.
The Exploratory Session is not a sales pitch; it's a real and live coaching session. You will yourself experience how a coaching engagement helps in you moving forward towards your goals. It also helps each of us decide if there's a good fit between us.
Remember, no one NEEDS a coach. It's just a slower, less fun – and often – more expensive road without one!
To schedule your Exploratory Coaching Session, please call me on +91 88068 55904 or email me at milind@milindjadhav.com.