You're probably curious about what Life coaching is and what kind of people work with a Life coach, so I'll get straight to the point.
The kind of people I have worked with are:
•  Working professionals who find their current jobs unfulfilling and are wondering what their next career move should be
•  People who are searching for their life's passion and feel it's high time they lived their lives in alignment with that
•  Businessmen/women who want to improve their productivity and take their businesses to much higher levels
•  Women who want to bring out their true potential by getting into entrepreneurship and still be able to manage their responsibilities as a homemaker
• People who find it difficult to deal with their spouses and are tired of battling relationship blues
•  People who have lost their jobs midway through their careers and are looking at what they need to do to get the attention of potential recruiters
•  People who want to overcome procrastination and form new productive habits
•  People who are in general overwhelmed by work, by life's circumstances or recent incidents and want to deal with them powerfully
•  People who want to make more time for themselves and do the things they always wanted to do
•  People who feel like a failure and want to bounce back fast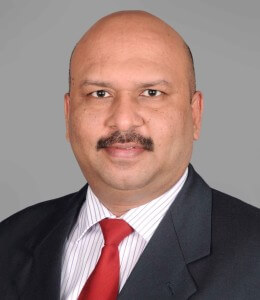 Frankly speaking, every client has his or her own unique challenge or need, just like you may be having right now. Working with a life coach is a great way to deal with such challenges. My coaching sessions will help you get unstuck and get momentum to move powerfully towards your goals.
Whether you're looking for a life coach or just some inspiration for the day, I'm glad you've visited my site.
Please do check out the Inspiration section. It has some very inspiring videos, inspirational stories and summaries of good books I recommend you read. It also has a list of great apps and programs you can use to improve your productivity.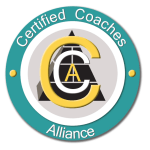 I am confident you will find my blog articles empowering.
I am affiliated to the Canada based international coach certification body, the Certified Coaches Alliance.  Please click here or on the CCA logo on the right to see my certification/ credentials.

The coaching training that I received from Symbiosis
Coaching, Boston is approved by the
International Coach Federation.
 
Do you need a coach?
I believe nobody needs a coach, but it's just a slower, less fun – and often – more expensive road without one!
Google CEO Eric Schmidt however believes that everyone needs a coach!!! He says "The one thing people are never good at is see themselves as others see them. A coach really really helps."
If coaching interests you please see the Life coaching for you page. It will help you understand how coaching works and how we could work together.
If you've already been through the site and are ready to book your 45 minute Complimentary Exploratory Coaching session, there are 3 ways to book it:
1) Call me on +91 88068 55904.
2) Email me on milind@milindjadhav.com with your preferred date and time.
3) See my real time availability and schedule the session yourself, using the link below: