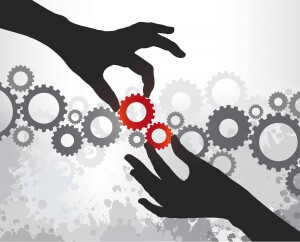 What is life coaching?
Life coaching is essentially a conversation between a coach and a client starting with the aim of helping the client to live a fulfilling life.
This is most often achieved by:
a) Helping the client set goals that will add significantly to the client's life
b) Supporting the client in achieving those goals.
In this way, coaching can be broken down into two halves. Often, coaching helps a client live a more fulfilling life by helping them increase their level of self-awareness. This alone can help someone move forward in any area.
As your coach I can provide you many things during the coaching process, such as:
a) Access to ideas you may already hold, but are not yet aware of.
By viewing the situation from a different perspective, I am able to lead you in an exploration of ideas that you may not have previously considered. I might see what you're doing in a new light. You might have blind spots you can't see, but which are really obvious to me. I may have an idea you haven't thought of.
b) Clarity around what you actually want
Very often we have goals that are fuzzy and not clearly defined. My questions during the coaching process help you articulate your goals in a much more clear way.
c) A sounding board
Simply being able to talk about your issues will often help you become clearer. As you speak it, you get clarity around it. You will find it value simply in speaking aloud what's been on your mind all week.
d) Support in big decision making
Encouragement in walking new paths is essential to build the courage to continue beyond the safety of what is known. Through my coaching I can help you go beyond your fears and your comfort zone to take decisions that are significant for you and will grow you as an individual.
e) Direction in times of confusion, opinion and if necessary, advice.
Once again, the power of a fresh set of eyes to interpret a new perspective on a situation is often invaluable during the coaching process.
f) Brainstorming to flesh out new ideas
Often our circumstances and our thinking limits the alternatives we generate for ourselves. Brainstorming with a coach helps you think differently and in a much more focused way, facilitating generation of ideas you would have not considered before.
g) Acknowledgement and validation
This cannot be stressed enough. I don't only focus on what is missing and what needs to be done. I observe what you are achieving and acknowledge you for it.
Here are some more things my Clients do with the support of my coaching:
Refine their daily habits and processes so that they repeat every day whatever adds value to their careers and their personal lives.
Manage their daily tasks so that they execute those tasks efficiently depending on their energy levels, importance of the task and time available.
Get unstuck when they're in a dilemma or in an overwhelmed state.
Manage their travel well, learn from travel blues and minimize productivity drops that tend to happen when they're away from office.
Explore themselves at a deeper level, beyond the day to day rituals, clarifying for themselves where they stand in life in a personal and professional context.
Set even bigger goals for themselves and create strategies/action plans to reach them.
Get me to hold them accountable for actions they're likely to procrastinate on.
Having said that, here's what I do not do:
I do not fix their problems.
I do not teach them.
I do not counsel them.
I do not judge them.
As a Coach I believe that your solutions are the best solutions and that you are capable of generating better solutions than you are currently generating. I operate from the principle that you are taking full responsibility of your life and all the answers are hidden within you. As a Coach the skill I bring to the table is to help you bring out those answers.
What makes coaching work?
Coaching works because the Coach becomes that one person to whom you decide to be accountable to. That itself works wonders because the primary aim of coaching is to move you into taking action; especially on those aspects of your life that are important to you, but you have been 'stuck'.
It's amazing how much people will get done when they know someone will ask them next week: "Did you do it?" By being there on your computer/ smartphone screen or on the other end of the phone, a Coach helps you put your attention on what's important in your life. (It's like without a running partner, you may not run as far, or even at all! With one, your attention is on running. You'll run more often, further, smarter, have more fun.)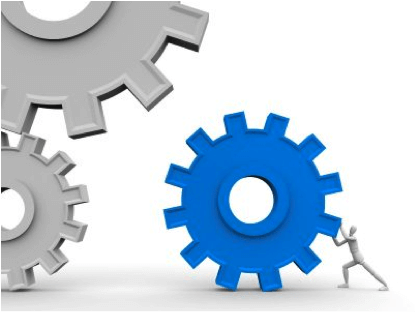 Are you missing out on coaching?
Ten years ago, no one had heard of life, business, or corporate coaching. Today, it is featured in The New York Times, Fortune Magazine, Oprah, and CNN. Individuals all over the world are increasingly using the power of coaching to support them in achieving their goals. Some of the most successful people in the world work with coaches on their life's plans. Some hire coaches in order to become successful and others hire coaches in order to stay successful!
Corporations are hiring coaches to coach their senior management as well as to work with teams of people through group coaching. Some of the largest and oldest corporations in the world now have a 'coaching culture' within their organizations. These include the likes of IBM, AT&T and Kodak!
I am based in India. It does not matter where you are based. You could be living in my neighbourhood or you could be in a time zone 12 hours different from mine. I can be your coach as long as you have a phone connection and/ or a good quality internet connection (for Skype calls if required) and an openness to taking support from a person who wins when you do.
Remember, no one NEEDS a coach. It's just a slower, less fun – and often – more expensive road without one!
To see how you can benefit from coaching, contact me on +91 97697 56984 or email at milind@milindjadhav.com.